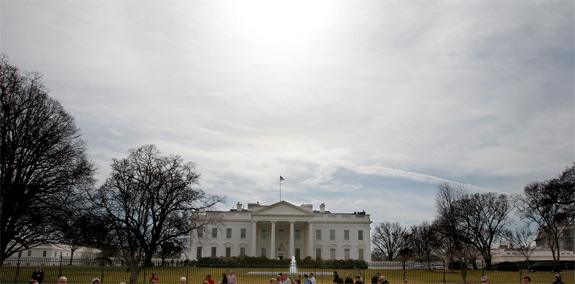 Off on a 25th wedding anniversary weekend trip, my wife and I were blissfully free of inordinate distractions. So we learned only upon return that the pipe bomber targeting Democrats had been arrested.
Conservative Facebook friends hinted, suggested, or said outright the threats possibly were a leftist "false flag." So close to mid-term congressional elections they had to be a put-up by Democrats, a sham threat intended to hurt Republican electoral results. Surely there was a small leftist cell somewhere churning out bombs. It made sense.
No, it didn't make any sense at all. I replied in several places wherever I found it, Republicans ought to come up with a credible argument disassociating themselves from all political violence, whether by a leftist or rightist.
It was a Republican. Oh, snap. As crazy as Cesar Sayoc may be, the accused is a registered Republican and a True Blue Trumpist.
Why was I was guessing the suspect villain was a Republican? Because, to hear it, Republicans are the only people talking violence by their support of Donald J. Trump. His rhetoric is mean and someone would take his talk to the logical conclusion.
This, I point out, isn't merely guilt by association. It is guilt by verbal histrionic drama. The connection is simple: Trump talks and pipe bombs get delivered by the United States Postal Service; he's to blame. Well, we need to look at that.
John Brown's 1859 raid on the U.S. Arsenal at Harper's Ferry VA might be a starting point. Brown's plan was to steal weapons from the arsenal and arm slaves so they could kill their white slave owners. Brown had led a small band of men to hack five pro-slavery Kansas settlers to death with broadswords, but now he was looking for more help. Arm the slaves and they would do John Brown's work for him. Republicans were the anti-slavery party, a hothouse of heated abolitionist rhetoric. Did Republican rhetoric inspire Brown?
George Tiller, a Kansas late-term abortion provider, was killed by Scott Roeder in 2009. Roeder shot Tiller in the head as he was ushering at a church, handing out service folders. Did the pro-life rhetoric by the Kansas Coalition for Life (which kept a daily prayer vigil outside Tiller's Wichita office) and other anti-abortion organizations offer the justification Roeder needed to pull a pro-life trigger?
In 2017 a one-time Bernie Sanders campaign worker, James Hodgkinson, shot House Republican majority leader Steve Scalise and other GOP members of Congress while they were at baseball practice for a coming bipartisan game between Democratic and Republican congressmen. Conservative commentators then, including Newt Gingrich, were blaming the incident on leftist hatred of President Trump. Did Democratic rhetoric propel Hodgkinson to shoot down Republican lawmakers?
Sayoc, the pipe bomber, was living of out a van festooned with pro-Trump posters. Not a few Trump opponents connect the dots from presidential rhetoric to Sayoc's pipes. Did Trump's rhetoric inspire attempted violence against Maxine Walters, among others?
Political partisans use and have used political killings tit-for-tat. Politicians may be pretty dumb as a class, but they do know how to make hay where none grows. Not one of these deplorable instances has anything to do with politics, except for what we make of it by inserting our partisan references.
These killers, and others, each have a common thread: They are mentally defective, emotionally unstable, and socially adrift. That is what they represent. That and the implacable logic of evil harbored in broken human hearts. Look at them:
– Brown, a failed wool broker, was a domestic terrorist who fancied himself an Old Testament-style prophetic warrior. He exhibited many characteristic of an obsessed cultic fanatic. He called his few followers, the core of which was composed of his sons, the League of Gileadites. Today we would say he, among other things, was an abusive father.

– Roeder was a schizophrenic without medication, though his ex-wife said he had a bipolar disorder, with repeated employment issues. In the six months before he killed Tiller, Roeder had held four different jobs.

– James Hodgkinson was 66 and unemployed, running out of money. He was armed with an SKS rifle and a 9mm Smith & Wesson handgun, both of which he purchased illegally. He had a lengthy history of anti-Republican letters-to-the-editor; his marriage was frayed, faltering.

– Sayoc emerges as a man who lived in a world of his own wishes (businessman, soccer star, talent manager and promoter) that became biographical facts; he had been living in a van for years, without friends, cut off from his family.
They each (and this is the average lone shooter profile) lived out of the loop, fantasizing, contemplating their violence, convinced of their own untapped greatness, consumed by perceived grievances, determined to wreak vengeance, believing they were acting out of principle. They visualized vile Jews, iniquitous politicians, their degenerate classmates, conceiving of each as reasons for their loneliness and their misery; they saw conspiracies ordered exactly against their person.
Their bloody ire falls as it may, without any reference at all to party affiliation: the do not act for Democrats, nor Republicans, or enslaved person. Nor do they think of the consequences that may fall on others by what they do. The first man killed by John Brown at Harper's Ferry was a freed black man, an irony Brown could not grasp.
The only referent was anger toward at what upset them beyond the capacity of their own rationality. These killers were deeply broken individuals. They spent their hoarded cache of evil indiscriminately. Had the price of milk aroused them, they would have been shooting at milk trucks and assassinating state fair dairy queens. There is something in here about the mystery of evil, the reality of sin permeating human life.
But people who seek left or right partisan advantage in the actions of profoundly disturbed persons are entirely predictable, and little more than pitiful for compounding the sin of one and projecting responsibility upon another.
---
If you value the news and views Catholic World Report provides, please consider donating to support our efforts. Your contribution will help us continue to make CWR available to all readers worldwide for free, without a subscription. Thank you for your generosity!
Click here for more information on donating to CWR. Click here to sign up for our newsletter.
---