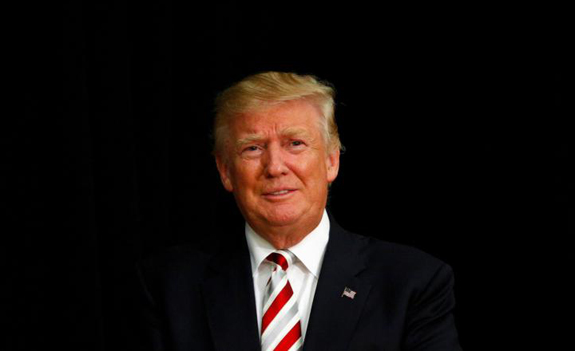 Over the weekend the Washington Post published an analysis of several recent polls indicating that Republican presidential nominee Donald Trump—whose difficulties attracting female and minority voters have been widely noted—may be facing even greater difficulties with another highly significant demographic: Catholic voters.
WaPo's Aaron Blake writes:
Trump trails among Catholics by a huge margin. A new poll from the Public Religion Research Institute released this week shows him down 23 points, 55-32.
A Washington Post-ABC News poll released earlier this month painted an even worse picture for Trump's Catholic support. He was down by 27 points, 61-34.
If you compare the difference between Romney's margin among Catholics in 2012 and Trump's margin among Catholics this year, the 25-point difference is tied for the biggest shift of any demographic group in the Post-ABC poll.
(The only group that matches that 25-point shift is white, college-educated women. Romney won them by 6 points; Trump trails by 19.)
The report offers a couple possible explanations for why Trump isn't succeeding with Catholic voters—the candidate's rhetoric on immigration, his heated exchange with Pope Francis back in February. Not mentioned was the opposition to Trump during the GOP primary voiced by dozens of prominent Catholics, many of them on the conservative side of the political spectrum.
The article points out that Catholics make up about a quarter of voters in the US. In 2012, Catholic voters favored Barack Obama by two percentage points over GOP nominee Mitt Romney (50 percent to 48 percent).
---
If you value the news and views Catholic World Report provides, please consider donating to support our efforts. Your contribution will help us continue to make CWR available to all readers worldwide for free, without a subscription. Thank you for your generosity!
Click here for more information on donating to CWR. Click here to sign up for our newsletter.
---