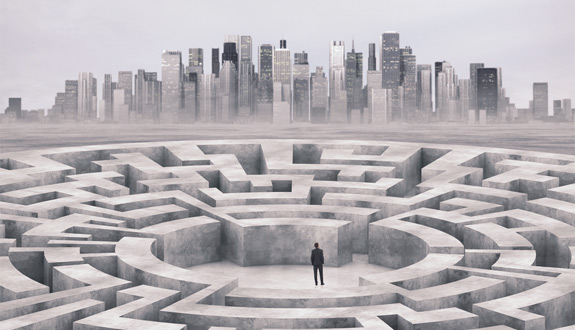 In 2006 Pope Benedict spoke of
a peculiar Western self-hatred that is nothing short of pathological. It is commendable that the West is trying to be more open, to be more understanding of the values of outsiders, but it has lost all capacity for self-love. All that it sees in its own history is the despicable and the destructive; it is no longer able to perceive what is great and pure.
The situation hasn't gotten better since Benedict wrote. Today such a statement, with its implication that the West is distinctive and worthy of love and admiration, would be denounced as white supremacist.
That situation points to a problem more basic than moral panic or anti-Western bigotry: it is a sign of hatred of culture as such. That hatred, and not respect for other cultures, fuels multiculturalism. The goal is not to support every culture but to make it impossible for any culture to function. Multiculturalism wants to give equal status in all situations to Islam, but also to Zen Islam, non-doctrinal Islam, and LBGTQ feminist Islam. But then where is Islam?
Benedict looks for what is best in those he opposes, but I don't see today the concern that he expressed other people's cultures. How many fans of diversity care about Confucius, Chola sculpture, or Ibn Khaldun? And in any event the people Benedict "othered" by referring to as outsiders—Arabs, Japanese, Somalians—seem to be no less racist, sexist, and homophobic than Plato or Donald Trump. So why would up-to-date people want to learn from them?
What we are seeing, in fact, is not openness but rejection of every concrete social reality. They limit us, and are never fair or equal, which in the end means they never put us and our feelings and wishes at the center of things. We are facing a narcissism of the present and the self.
But man is a social and therefore cultural and historical being. His life requires a concrete setting: it matters who his people are and where he comes from. If he loses those things he loses something basic. So to attack culture and history as concrete realities that form and therefore limit the self is to attack man.
That doesn't bother people today, since they find the concept of human nature oppressive. It subjects them to natural law, which tells them what they should do and be. So it directly contradicts what the Supreme Court has declared the fundamental principle of our society, "the right to define one's own concept of existence, of meaning, of the universe, and of the mystery of human life."
But the Supreme Court's principle is insane. It says we should erase the distinction between truth and fiction: everything is a construction. If two men say their connection is a marriage it's a marriage, if a woman says she's a man she's a man, and if she says her baby is a clump of cells it's a clump of cells.
The Court says these things not on their own but on behalf of our rulers. But when a ruling class goes insane that's a big problem, especially when other centers of autonomy—family, religion, local community—are as weak as they are in America in 2021. In the absence of any counterweight, ruling class craziness becomes the stuff of popular entertainment and grade school curricula. Over the years the craziness permeates and then dissolves the ordinary relationships people live by. All that's left are career, consumption, political correctness, and transitory connections to others.
Who wants to live in such a society? The people at the top like it, because it means that all serious social relationships run through the commercial and bureaucratic institutions they dominate. For ordinary people, though, it is truly a culture of death.
How did this happen and what can be done about it?
The West started off as Catholic Christendom. The world was real because God was real and God created the world. That view built the universities and made possible enormous advances in knowledge. It also had political results. God created the individual as well as fundamental social order, so both had to be respected. That meant, at least in aspiration, a stable society that recognized the rights, freedoms, and dignity of citizens, families, localities, and independent institutions such as the Church.
All that has come to an end. The Protestant Reformation led to the conquest of Church by State—cuius regio ejus religio—and thus the triumph of wealth, power, and secular rationality as supreme social principles. The principle of truth gave way to the principle and technique of getting what you want.
But if getting what you want is the supreme principle, why shouldn't it apply to each of us? That line of thought has won. It claims to liberate us, but in fact leads to an unstable egoism that has no place for ordered freedom. By depriving the individual of a stable social setting and definition it dissolves him. The disappearance of God has dissolved man.
That makes him and his achievements, including the civilization of the West, illegitimate. Some years ago a correspondent referred me to a discussion of a blogger's claim that "the self is inherently violent." The example used was blogging, which was said to involve self-assertion that comes at the expense of other bloggers.
It's an interesting view, and it makes sense if you get rid of a creator God who makes particular existences good. If that's done each of us becomes a violation of the chaste equality of nonexistence. The discussion in the post shows how the issue arises when the self as constructed only horizontally, with no transcendent reference point. And that also makes sense: when transcendence disappears, truth evaporates, and writing becomes pure assertion and thus an aggression.
The idea isn't altogether new. It puts me in mind of gnosticism, which views the existence of the world as an error, and of Eastern religions that view it as an illusion. It also sounds a bit like Heraclitus, with his idea that strife is the origin of all things.
It's also reminiscent of Nietzsche's idea that the will to power is the driving force of life. And of Samuel Beckett's comment on writing: "I could not have gone through the awful wretched mess of life without having left a stain upon the silence."
For a Christian though the self—the individual soul and its subjectivity—is fallen rather than intrinsically violent. But that view requires a self that retains a transcendent reference and is not wholly caught up in immediacy. Without that we have the war of all against all, and the only escape is the one pointed out by Thomas Hobbes: the absolute state. But the absolute state means that particular culture must disappear. Otherwise there will be authorities other than the state.
So what to do? Our rulers are not geniuses, and their habit of living in a bubble and hating those outside it doesn't lead to political wisdom. Their plan, in effect, is to make the world more governable by destroying small-scale local order. That is what diversity and inclusiveness mean as overriding principles, and it's why they're trying to turn the West into a global order that abolishes itself and all other particular peoples and civilizations.
The outcome is likely to be a horrible mess. Even so, many in the Church sign on to the attempt. That needs to change, and it will as her living parts follow Paul's injunction to "be not conformed to this world; but be reformed in the newness of your mind." The Church of the future will be the source of peace, freedom, and life in the midst of chaos, slavery, and death. For that reason the world, even from her own perspective, will need her more than ever. She has a bright future.
---
If you value the news and views Catholic World Report provides, please consider donating to support our efforts. Your contribution will help us continue to make CWR available to all readers worldwide for free, without a subscription. Thank you for your generosity!
Click here for more information on donating to CWR. Click here to sign up for our newsletter.
---