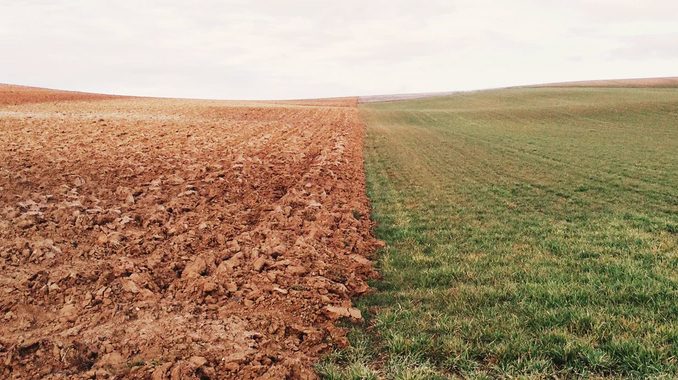 In today's world of super-charged ideological warfare, Left and Right agree on this: conservatives rarely feel at home in the contemporary ecological movement.
Of course, many conservatives appreciate the roots of early conservation efforts. They want clean water and land. They may even be watching this month's international climate talks and praying for meaningful outcomes. But many on the Right—myself included—don't always agree with the Left's eco-solutions—often relying on big-government programs, or that come with a disdain for private property and free markets.
For Catholics, such tensions are heightened by suspicions among some conservatives of Pope Francis's commitment to orthodoxy, and the admiration of the Left for the pontiff's frequent eco-statements, especially Laudato Si', the 2015 encyclical devoted to ecology.
Charging into this minefield is Catholic ethicist Dr. Benjamin Wiker and his book In Defense of Nature: The Catholic Unity of Environmental, Economic, and Moral Ecology (Emmaus Road Publishing, 2017).
It's a book that many Catholics should read—not just those interested in environmental protection. This is a book for anyone dismayed by the growing ideological divide within the one, holy, catholic, and apostolic church.
There are three reasons I suggest this.
1. Linking laws
My Catholic Ecology blog has this tagline: "Where the laws of nature meet natural law." Wiker's thesis affirms exactly that connection.
First, he notes that "[j]ust as there is an order of nature which is good, wonderful, and beautiful that we should both respect and protect, so also there is an order of human nature which is good, wonderful, and beautiful, and we should respect and protect that, too."
That means that "our understanding of ecology should be expanded to include respect for and protection of both nature and human nature."
This is the very point made by Saint John Paul II, Benedict XVI, and Pope Francis.
To cite just two examples, Benedict XVI noted in his encyclical Caritas in Veritate that "[o]ur duties towards the environment are linked to our duties towards the human person." Pope Francis continues to make this connection with his terminology of a "culture of waste," one that discards people as easily as it tosses away food and ecosystems.
2. Building unity
Given that the current pontiff and his predecessor agree that the laws of the natural environment are linked with the laws of human nature, Wiker finds reasons to applaud and critique both sides of the ideological aisle.
The Left understands the exquisite, delicate harmony of the natural order. The Right understands the exquisite, delicate harmony of the moral order. Each side will tell you how very little a deviation it takes to cause disaster to the natural or moral order. But each refuses to see the other's argument. All that is needed to heal our present divisions is simply this: that each sees what the other sees so clearly, and how it all fits together.
Wiker takes on an array of issues to demonstrate how they are all connected—as Pope Francis does in Laudato Si'. From unhealthy agricultural practices, pornography and sexual addictions, gluttonous over-consumption, waste production, and disposal, and even growing societal dysfunction from the overuse of electronic gadgets, Wiker connects issues that often divide Left and Right but are, in fact, points of common ground.
"Many on the Left," he writes, "tend to believe … that there are no intrinsic, inviolable natural moral limits … so that progress means being able to do whatever we want with human nature. Many on the Right … tend to believe that there are no intrinsic, inviolable limits to our use of nature, so that progress means being able to do whatever we want with nature. Each side's progress is the other's poison."
For Wiker, this observation is only the beginning. He wants to uncover the common root of why both Left and Right get so much so right but can also get so much so wrong—and thus help each understand how similar they are.
3. The mastery of nature
The prized causes championed by one ideology or the other—whether same-sex "marriage" or the unbridled use of fossil fuels—arise out of a shared, inherited way of seeing nature as both malleable and made merely for the use of humanity.
This view, Wiker tells us, rose up in the early seventeenth century, most especially with the thought of Francis Bacon and his hope "that 'man [may] endeavor to establish and extend the power and dominion of the human race itself over the universe,' in an 'empire of man over all things.'"
Wiker's thesis—one that I support and write of myself (as I did in this Christmas post a few years back)—stresses that the attempt to master nature takes forms that one political ideology might cheer and the other bemoan.
Think of the Left's love of technology to allow greater sexual opportunities without the consequence of conceiving life—or the killing of that life if it is inconveniently conceived. Or the Right's love of technology to extract and consume planetary resources at staggering levels, no matter the cost.
In these instances, Wiker argues, both sides are subordinating virtue to self-centered pleasures. Both are denying reason. And both have Francis Bacon—and others like him, with their too-worldly hopes in human progress—as an intellectual ancestor.
Wiker's In Defense of Nature goes a long way in helping unpack all this—and will thus go a long way in helping defend human dignity and the value of God's creation.
Simply put, In Defense of Nature is a must-read for no other reason than this: it'll make the perfect gift for the hardcore ideologue in your life who might benefit from learning what they have in common with the folks they're so fond of arguing with.
---
If you value the news and views Catholic World Report provides, please consider donating to support our efforts. Your contribution will help us continue to make CWR available to all readers worldwide for free, without a subscription. Thank you for your generosity!
Click here for more information on donating to CWR. Click here to sign up for our newsletter.
---