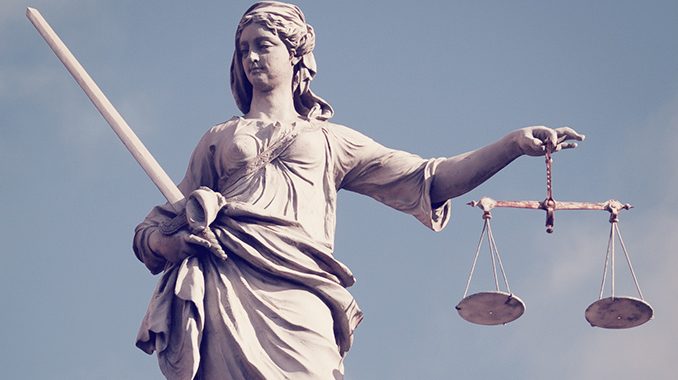 Fifteen years ago I was asked to give an empirical overview on the use of capital punishment in the United States at a conference on Catholicism and the death penalty held at a Catholic college. Though I had been devoting three weeks to capital punishment in a course I regularly taught on "Crime and Public Policy" at my own secular liberal arts college and though I was Catholic myself, I had not paid close attention to developments within the Church in the 1990s on the death penalty. I had heard of Pope John Paul II's encyclical Evangelium Vitae (1995) and knew that there was a new universal catechism for the Church, but I could have told you nothing about the two versions of the catechism (1992 and 1997) and how Evangelium Vitae had led to some subtle changes in the language on capital punishment between the first and second.
It was around the time I was preparing for the conference that one of my students said in class, "Well, I am Catholic, so I am against the death penalty." This came as a bit of a shock. I had been raised on the venerable Baltimore Catechism and had attended a Jesuit high school and college in the 1960s; so I knew that that the Church taught that the state had the right to impose the death penalty for heinous crimes. I respectfully corrected the student, informing him that the Church had always taught the principled legitimacy of the death penalty. He responded that that was not what he had learned in his own Catholic education. This set me to the task of learning more about whether anything had changed (or could change) in the Church's teaching.
At the conference my empirical overview was the first formal presentation. After I finished, I sat quietly and learned from the experts in attendance. At the general discussion that ended the conference, I decided to ask a question that had been nagging me the whole time on an issue that none of the speakers had addressed: "If we knew that the death penalty deterred murder, wouldn't the Church have to support it? Hasn't the Church always taught that public officials have an obligation to protect the innocent and to promote the common good, as long as they use legitimate means? And hasn't the Church always taught that the death penalty is a legitimate form of punishment for murder and other heinous crimes?" As Edward Feser and I maintain in our recent book By Man Shall His Blood Be Shed: A Catholic Defense of Capital Punishment (Ignatius, 2017), that question about deterrence and Church teaching on capital punishment is as pertinent today as it was when I asked it fifteen years ago.
Recent pontificates and deterrence
It is well known that the last three popes have urged the worldwide abolition of the death penalty. None of the three, to the best of my knowledge, has expressly denied that capital punishment deters murder, though they seem to have presumed as much. Consider Pope John Paul II's treatment of the subject in Evangelium Vitae, the encyclical he issued in 1995. Relatively early in the document, before he turned to his formal treatment of the death penalty, John Paul praised the "growing public opposition to the death penalty," holding that "[m]odern society in fact has the means of effectively suppressing crime by rendering criminals harmless without definitively denying them the chance to reform" (Section 27). Certainly the pope was right that we can render convicted murderers harmless in our super-maximum security prisons by isolating them from all direct human contact, an extreme and costly measure that some consider cruel and inhumane in itself. Yet, incapacitating dangerous criminals is not the only purpose that punishment (including capital punishment) serves; for it also promotes justice by giving the offender what he deserves and it deters others from committing similar crimes. Ed Feser and I devote the bulk of our book to the "just deserts" defense of the death penalty; yet here I want to keep the focus on deterrence (which we also cover but at less length).
Though justice and deterrence have always been central considerations in Catholic treatments of the death penalty, John Paul II simply ignored them when he first briefly addressed the topic early in Evangelium Vitae. Yet if the death penalty deters murder, then this would seem to contradict the pope's assurance that society can be effective in "suppressing crime" without it. When he returned to the death penalty later in EV (Section 56), John Paul broadened the discussion but again failed to mention deterrence. Catholic abolitionists tend to interpret the discussion of the death penalty in Section 56 as simply restating the narrow incapacitation defense in Section 27; but in our book Ed and I show that John Paul reaffirmed the Church's traditional teaching that, quoting the pope, "[t]he primary purpose of the punishment which society inflicts is 'to redress the disorder caused by the offence,'" thereby "defending public order and ensuring people's safety." It would follow, then, that if the death penalty is in fact necessary to defend public order and ensure the people's safety it should be used. Note that John Paul's formulation of the doctrinal principle, which itself drew on the language of the 1992 Catechism of the Catholic Church, was virtually identical to that in the old Baltimore Catechism, which held that "human life may be lawfully taken . . . [b]y the lawful execution of a criminal, fairly tried and found guilty of a crime punishable by death when the preservation of law and order and the good of the community require such execution."
Now, there is no denying that John Paul II did not believe the death penalty was necessary, except in the rarest of cases, to defend public order and ensure the people's safety, else he could not have lent his powerful voice to the abolition movement. But this conclusion was a prudential judgment, not a doctrinal one, and implicit in this judgment was the presumption that the death penalty does not deter murder. To be clear, the doctrinal principle at issue allows for the serious consideration of deterrence, but the pope's conclusion that lesser punishments will equally well secure public order and the people's safety simply presumes away the potential deterrent effect of punishing murderers with death.
Although John Paul II's immediate successor, Pope Benedict XVI, said relatively little about the death penalty, he did use his office to promote abolition. In November of 2011, he addressed those who had come to Rome to attend a conference on the death penalty and expressed his hope that the group's efforts would "encourage the political and legislative initiatives being promoted in a growing number of countries to eliminate the death penalty." Pope Francis has been more forceful (and more frequent) in denouncing capital punishment. Perhaps his fullest treatment of the subject was the letter he wrote in March of 2015 to the International Commission against the Death Penalty. The letter details a long list of critiques: the death penalty "contradicts God's plan for man and for society"; it punishes for past offenses rather than present dangers; it "fails to conform to any just purpose of punishment"; it denies the opportunity for repentance; and it is subject to the possibility of "judicial error." As with John Paul II, Benedict XVI and Francis simply presume away the deterrent effect of the death penalty (as is the case with Francis's most recent statements). It is clear, then, that our last three popes sincerely believed that abolishing the death penalty will not lead to more murders, but why should Catholics and others agree with them? The possible deterrent effect of the death penalty is a purely empirical issue, and neither popes, nor bishops, nor other clerics have any particular expertise that would qualify them to speak authoritatively on such a highly contested matter.
This view that the death penalty does not reduce murders would have surprised many leading figures in the life of the Church. In his Letter to the Romans, St. Paul wrote that rulers are a "terror" to bad conduct and do "not bear the sword in vain." In his Commentary on the Sermon on the Mount, St. Augustine praised the "great and holy men" in ancient Israel who "punished some sins with death" because "the living were struck with a salutary fear." Augustine specifically defended Moses' order at the foot of Mt. Sinai to execute the worshippers of the golden calf: "he impressed their minds at the time with a wholesome fear, and gave them a warning for the future, by using the sword in the punishment of a few." In his Lectures on the Letter to the Romans, St. Thomas Aquinas wrote that many men "have no love for virtue and . . . must be compelled to avoid evil by punishments." Rulers legitimately use the "fear of punishment" to "keep us from evil conduct." Such punishment may well include the death penalty. "[W]hen a thief is hanged," Aquinas wrote in Summa Theologiae, "this is not for his own amendment, but for the sake of others, that at least they may be deterred from crime through fear of the punishment." (Note that the Latin translated here as "thief" is better rendered as "robber" or "bandit.") And the Roman Catechism of the sixteenth century, the first universal catechism of the Catholic Church, taught that "the just use of [capital punishment] . . . is an act of paramount obedience to this Commandment which prohibits murder" (presumably because it saves lives through deterrence). Though these examples are all from the Catholic tradition, it is not too strong to say that the deterrent effect of capital punishment was nearly universally accepted in the West until recent decades.
Reasons for death penalty as deterrence
Catholic abolitionists make much of how modern improvements in penal systems protect us from dangerous offenders, but these improvements are irrelevant to deterrence. Punishing some murderers with death either deters others from murder or it does not. It is hard to see how the security methods prison officials use to constrain the freedom of murderers in prison could have any effect at all on the behavior of potential murderers not yet in prison.
As Ed and I show in our book, there are good reasons to believe that the death penalty deters murder in contemporary America. One reason is specific evidence of lives saved by an offender's fear of death. In one case, an armed robber in California told her parole board that the reason she never used a loaded gun in her robberies was "So I would not panic, kill somebody, and get the death penalty." This convinced Diane Feinstein, then a member of the parole board and later a U.S. senator, that, as she put it, "the death penalty in place in California in the sixties was in fact a deterrent." In another case a long-time criminal told a law professor, who had spent years interviewing inmates of maximum security prisons, that the reason he spared the life of a drug dealer in Virginia whom he had tied up and robbed was because he could not tolerate the idea of the electric chair. When the professor asked whether he had faced a similar situation in Washington, DC, which had abolished the death penalty, he admitted that he had: "And I asked him what did he do, and he said, 'I killed him.' And I asked him why, and he said, 'Because I can tolerate what they got waiting for me [in DC for murder] . . . . I just couldn't tolerate what they had waiting for me in Virginia [for murder]." In the third case, a criminologist reported at a professional conference that two men had tied up and robbed his elderly mother in her home in Westchester County, New York. As they were about to leave, one said to the other, "She has seen us and can identify us, should we kill her?" "No," answered the other, "we don't want to risk the death penalty." They spared the woman.
Examples such as these powerfully refute the claim that the death penalty never deters. Though many large-scale empirical studies have purported to find a substantial deterrent effect (as we detail in our book), others have challenged these findings, and among quantitative social scientists the issue remains unresolved. But this should not surprise us at a time when executions per year (51 between 2000 and 2015) are dwarfed by homicides per year (15,600 during the same period). Even if each execution saved 5-10 lives (a midrange for the studies that reported deterrence), the total number of lives saved would amount to only a few percent of all homicides. It is simply not likely that social scientists could discern such a statistically small effect, especially when year-to-year changes in homicides are driven by a host of social conditions independent of punishment practices: drug use, gang wars, economic conditions, immigration patterns, etc. Yet, even a small deterrent effect (say in the range of 2-3) would have saved several thousand lives from the nation's 1,465 executions since 1977. And of course if the death penalty does deter, it would save more lives if it were used more often.
As we show in our book, criminals often behave much more rationally than is usually thought. It is well documented, for example, that during plea negotiations with their attorneys and prosecutors, killers will often choose to plead guilty to murder in exchange for a life sentence rather than risk conviction and a death sentence at trial. Also, as part of the "deal" some admit to other unsolved murders or lead authorities to the bodies of victims. Acting rationally, some murderers choose life in prison and cooperation with authorities over the prospect of eventual execution. We also know that only a tiny fraction of those sentenced to death (perhaps 4% or less) "volunteer" for the death penalty by prematurely ending the appeals process (though sometimes after many years of appeals). Thus, nearly all of those sentenced to death would rather live out their lives behind bars than face execution. Even sadistic killers like Jeffrey Dahmer, who murdered sixteen young men and boys in Wisconsin between 1978 and 1991 (and another in Ohio), invested considerable time and effort in planning his abductions and concealing his crimes. For example, he avoided potential abductees who had automobiles because he knew that abandoned cars would likely lead police to suspect foul play and launch an investigation. He also took great pains to dispose of the remains of many of his victims.
Like the rest of us, hardened criminals want to live, and they will often adjust their behavior accordingly. Abolish the death penalty entirely and what incentive does a "lifer" have not to kill while in prison or, if he escapes, while on the run? We should not be reluctant to draw on our own commonsense when thinking about the deterrent effect of capital punishment. After all, this is how men and women have been reaching such judgments for thousands of years.
A deeper kind of deterrence
Though there are sound reasons to believe that some number of criminals in death penalty jurisdictions will desist from murder because they judge that death is too high a price to pay, there is a deeper kind of deterrence, almost always overlooked in discussions of the death penalty, that does not require rational calculation. It is captured in a famous quotation by James Fitzjames Stephen, a prominent 19th-century English judge and lawyer: "Some men probably abstain from murder because they fear that if they committed murder they would be hanged. Hundreds of thousands abstain from it because they regard it with horror. One great reason why they regard it with horror is that murderers are hanged . . . ." As the contemporary sociologist Steven Goldberg puts it, "[If] the death penalty deters, it is likely that it does so through society's saying that certain acts are so unacceptable that society will kill one who commits them; the individual internalizes the association of the act and the penalty throughout his life, constantly increasing his resistance to committing the act." As Edward Feser and I argue in our book, most people do not murder others because they know that murder is a great wrong, not because they have calculated the risks of execution. One way they know that murder is a great wrong (following Stephen) is because some murderers suffer death for their crimes. As the computer scientist, social commentator, and Unabomber victim David Gelernter writes, "we execute murderers in order to make a communal proclamation: that murder is intolerable. A deliberate murderer embodies evil so terrible that it defiles the community." By so unambiguously reinforcing the moral norm against murder, the death penalty makes it less likely that those growing up in such a society would even consider murder in the first place.
Here justice and deterrence of this deeper sort meet. The most brutal murderers deserve to pay for their crimes with their lives. When we execute them, we reaffirm the utter immorality of murder. In so doing, we inculcate moral norms that would keep even wayward souls from considering killing a fellow human being. As the Roman Catechism of 1566 put it, "Of these remedies [for combatting murder] the most efficacious is to form a just conception of the wickedness of murder." There is no more effective means of doing so than to execute the murderer.
In the face of such powerful reasons for believing that the death penalty deters murder, opponents often point out that murder rates are lower in abolitionist Europe than in the United States, and lower in some American states without the death penalty than in others with it. But social scientists no longer put much stock in such simple comparisons. All recognize that a myriad of factors affect murder rates. Around the world, there are 42 nations with a murder rate lower than one per 100,000 residents, but another 47 nations with a murder rate higher than 10. No one argues that the better part of these large differences can be explained by how these nations punish murder. Moreover, at least some of the American states that have dropped capital punishment have done so because they did not have much of a murder problem to begin with. For example, when North Dakota abolished the death penalty for all murders in 1973, its murder rate was less than one-tenth of the national average. So it is not surprising that some states without the death penalty today may have lower murder rates than those that have retained it, especially with so many other factors in play.
Papal presumption?
Yet, as previously noted, our recent anti-capital punishment popes have not insisted that the death penalty fails to deter murder, but have simply presumed that it does not. Ironically, both John Paul II and Francis have cited God's sparing the life of the murderer Cain as evidence that God was opposed to the death penalty (despite God's endorsement of the death penalty in the covenant with Noah, just a few chapters later in Genesis). Yet, when Cain cries out that if he is sent wandering upon the earth "whoever finds me will slay me," God reassures him, "Not so! If any one slays Cain, vengeance shall be taken on him sevenfold." Apparently, God believed that the threat of severe punishment would keep Cain quite safe from potential killers. Later, the Mosaic Law expressly recognized the deterrent effect of capital punishment when it mandated that anyone who falsely accused another of a capital crime should himself suffer death: "And the rest shall hear, and fear, and shall never again commit any such evil among you" (Deut 19:20).
The Catholic Church has always taught that capital punishment is justified if necessary to defend public order and ensure the people's safety. This was the teaching of the Baltimore Catechism (used throughout the nation for much of the twentieth century); of Pope John Paul II's Evangelium Vitae (1995); and of the current Catechism of the Catholic Church (1997). Too many churchmen simply ignore the evidence that the death penalty saves lives and promotes public order. Catholic public officials charged with the care of the common good deserve better from their religious leaders.
---
If you value the news and views Catholic World Report provides, please consider donating to support our efforts. Your contribution will help us continue to make CWR available to all readers worldwide for free, without a subscription. Thank you for your generosity!
Click here for more information on donating to CWR. Click here to sign up for our newsletter.
---