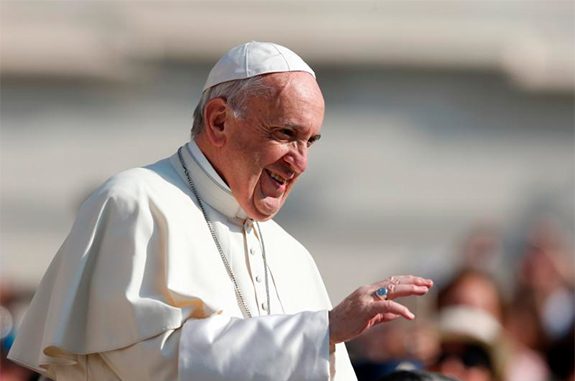 I am tempted to address at length Austen Ivereigh's commentary on Fr. Raymond de Souza's observations on Cdl. Wuerl's statement on Francis' document Amoris laetitia, but at a certain point the law of diminishing returns sets in leaving such an exercise tedious.
So let me just say: Ivereigh is free to argue that Amoris does not undermine Church teaching on sin, but he needs to respond to those who disagree with his claim with something more than paternalistic tsk-tsk'ing and, before anything else, he needs to face the simple fact that Wuerl can't be right (as I think he is, if narrowly read) and the bishops of Malta also be right (as I think they certainly are not)—which is de Souza's main point.
The reason Ivereigh misses de Souza's point is, I suspect, that, deep down, Ivereigh thinks that "canon law" and 'approved pastoral practice' are two fundamentally different things. Thus Ivereigh could logically hold that canon law (including the barring of divorced-and-remarried Catholics from holy Communion) has remained the same, while at the same time holding that pastors may admit such persons to holy Communion under conditions other than those already recognized by the Church (namely, separation of abodes, or a commitment to live as brother-sister where the irregular marriage is not known). Ivereigh would be right, if canon law has little or nothing to do with what pastors should really do.
At some point I hope that Ivereigh et al will sit down, look at the text of Canon 915 and the numerous ecclesial values behind it, and recognize, among other things, that degrees of personal culpability (which Ivereigh and others go on and on and on about, as if that were the central insight his adversaries lack) have nothing to do with the operation of the objectively oriented Canon 915, the main law that controls pastoral practice in this area—whereupon they will do one of two things: accept that tradition and promote it, or acknowledge that tradition and honestly call for changing it. At which point all sides would be talking about the same, and the dispositive, issue.
What I fear is that, instead, Ivereigh et al, ignoring the connection that must, and usually does, exist between law and practice, will simply keep on repeating that canon law has not changed but good pastoral practice has. Which is a huge waste of time.
---
If you value the news and views Catholic World Report provides, please consider donating to support our efforts. Your contribution will help us continue to make CWR available to all readers worldwide for free, without a subscription. Thank you for your generosity!
Click here for more information on donating to CWR. Click here to sign up for our newsletter.
---