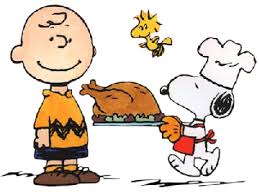 Veteran churchwatcher Rocco Palmo points to rumors regarding a possible Charlie Brown Thanksgiving.  Msgr. Charles Brown, well-known CDF official, may wind up the nuncio to Ireland. That's rumor. Writes Palmo, "Educated at Notre Dame and Oxford, the low-key, savvy Brown — indeed, universally known as "Charlie" — would prove an unmistakable signal of the degree to which Benedict means business both in shaking up Irish Catholicism and more forthright dealings with the state."
Palmo speculates, of course, but his speculation is often more reliable than others' reporting. We'll just have to see if this rumor wins the apple pie or turns out to be a turkey. Stay tuned.
The rest is here.
---
If you value the news and views Catholic World Report provides, please consider donating to support our efforts. Your contribution will help us continue to make CWR available to all readers worldwide for free, without a subscription. Thank you for your generosity!
Click here for more information on donating to CWR. Click here to sign up for our newsletter.
---