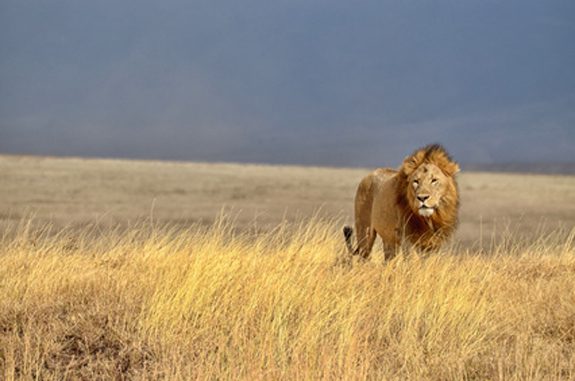 The just released fourth video of a Planned Parenthood official haggling over aborted baby organs could be cataclysmic for the abortion crowd. The revelation of what Planned Parenthood is really about should be the golden opportunity for pro-life movement. 
But will it be? Will we pro-life advocates squander this perfect storm?
Immediately after viewing Savita Ginde, M.D., Vice President and medical director of Rocky Mountain Planned Parenthood, negotiate pricing strategies for infant organs, I had a conversation with one of my sisters regarding the controversy surrounding the killing of the "beloved lion" known as Cecil.  She remarked with dismay that pro-life voices were blundering badly with their sneering tone toward those who were enraged by the death of Cecil, but who seemed unmoved by the callous slaughter of babies in utero. "Their tone is critical of all who love animals, who see the beauty and worth in that lion. Don't they realize that you can care for innocent babies and for animals?"
I was quick to defend the pro-life comments; they were meant to indict the culture—not individuals—that spares few tears for babies but weeps publicly for lion. But as she expanded on her own reaction to recent negative pro-life comments I realized there is a very real disconnect. The juxtaposition of these shocking videos and the disgust over the killing of Cecil should provide a public relations coup for the pro-life message.  Instead, it appears we are about to sabotage ourselves.
The message that adversely compares the public reactions to Cecil's death ("Cat lives matter!") and the grizzly butchery (yawn) of Planned Parenthood may be true, but it is not effective. Worse, it may be squandering a rare opportunity. When have major media shown the American public footage of the abortionists' admission that their "products" are baby hearts, livers and brains?  It is so repulsive that Americans should be in the streets demanding their representatives "do something."
We are poised at a critical juncture—the public now knows and cannot avoid the truth that abortion is a savage industry, not a "women's health" institution. This is a precipice for abortion as an absolute, unrestricted "right."
The time is ripe to gather public momentum to pressure Congress to put stringent controls on abortion. Many of the regulations pro-lifers have long sought, such as sanitation and licensing controls on facilities, waiting periods, and sonograms for informed consent, will be accepted by the public if the shock and revulsion of these Planned Parenthood videos are effectively channeled toward true concern for women.  No, it won't overturn Roe v. Wade. Yet. But this public moment can reverse the momentum if approached properly.
In the video Dr. Savita Ginde discusses how to avoid the laws prohibiting sale of baby parts. Her strategy is to lump their activity under the cover of research so it will protect their techno-cannibalism with "a bit of an overhang". These heroic videos have removed that overhang. And, one wonders, if the hapless dentist and game guide who shot the lion had defend their actions as "research" to help other lions achieve a better life, would the inflamed public buy such spin? I think not. Nor will "research" save Planned Parenthood in the mind of the public.
Hence, we have an opening, a rare moment in the battle for life to be "wise as serpents".  How, then, ought the message be framed? My sister rightly pointed out that pro-lifers must stop the excoriating tone which alienates people of good will who decry the loss of Cecil at the hands of cowardly "hunters." Her idea seems wise to me: "For heavens sake! Build upon people's natural empathy for the creature, show them the beauty of life. The impulse that makes us cry out against the killing of the lion, that impulse is good. Let's use it, not criticize it."
A blind spot often develops in professionals who spend years in their discipline. They can no longer easily view their own subject matter from the standpoint of the general public. For years I tried, and failed, to persuade a childless friend who "would never have an abortion myself, but it is not up to me to decide for another woman" that abortion was killing. My arguments lacked an element with which she could identify. After years, one day she called, "You never told me it was a live BABY!"  
Stunned, I asked what changed her mind; I needed to know what had gotten through to her. Her colleague had shown her a sonogram of her own baby, apparently sucking its thumb. This simple human act—sucking a thumb—made the baby "real" rather than "tissue". From that day my friend had a natural empathy for the baby. She became a staunch defender of life because now she knew and understood. 
Today, the public has seen what abortion truly is. Now, we can guide the natural empathy of the public.
Abortion marketing has been colossally successful at obscuring the humanity of the infant in utero. They removed any empathetic identification with the baby. All identification was aimed toward the woman in distress. Today, thanks to the undercover videos, the horrific culture within the abortion industry is exposed.  We can reveal how women are lured into the sucking vortex of this industry that literally feeds off women and their babies for profit. Some may object that women"choose" abortion, that they are not lured. I suggest they are lured just as Cecil the Lion was lured, unknowing and trustful, into danger and death. If women are truly "free" to choose, why not agree to sonograms so that she can actually be informed about what an abortion takes from her?  
We can and must reword our pro-life message by building on those points of natural empathy with the general public—for both the woman and the baby. 
---
If you value the news and views Catholic World Report provides, please consider donating to support our efforts. Your contribution will help us continue to make CWR available to all readers worldwide for free, without a subscription. Thank you for your generosity!
Click here for more information on donating to CWR. Click here to sign up for our newsletter.
---