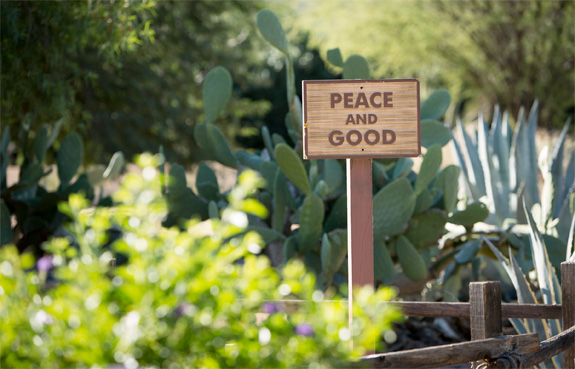 I'm a Benedict XVI man. I came into the Catholic Church thanks largely to his witness—his way of doing theology, his confrontation with modernity, and above all his teaching on the centrality of liturgy. Many of my convert friends and younger priests would say the same. Francis has been an adjustment, and while we read Benedict and Francis in continuity with real integrity, they are different men and different popes, certainly regarding matters formal. Ignoring that fact is dishonest.
You'd never know it by perusing the Internet, unless you're extremely discriminating and selective, but many who were initially skeptical or confused find themselves warming to Francis. Because if you're careful—if you read reliable sources, do some thinking, and interpret the Holy Father with that highest of theological virtues, charity—you find that most complaints about Francis are ill-informed and off-base, the fruit of suspicion, not faith; of ideology, not fidelity.
Take, for instance, the matter of episcopal appointments. It may sometimes seem that Francis is so big on collegiality he chooses bishops and cardinals from all sorts of philosophical wings of the Church (including some who really need to give the Catechism a good, solid read and think long and hard about what they really believe) as if the Church's Tradition were simply the aggregate sum of the opinion of the world's episcopate as currently constituted. But some of the most controversial appointments appear to be working out rather well, much better, at least, than the reactionary right feared. Conversely, some of the bishops appointed by John Paul II and then Benedict have had serious issues with fidelity, with governance, and with rhetoric ("hirsute flabmeisters" comes to mind).
Binary thinking is problematic. It's not Catholic. Black and white thinking is indeed a problem, but good people default to it because (for good reason) they fear the opposite is the raw relativism of limitless shades of grey. That opposition is itself a binary. But the Truth shines in vivid living color, radiant as the light of God himself, neither black or white nor grey; textured, not flat; analog, not digital. Pitting Benedict against Francis runs that binary risk, and rejecting an encyclical out of hand (as many have indicated they would do) before it's even released is binary ideological insanity.
Encyclicals are not Holy Writ; they are not divine revelation as such. But they are authoritative interpretations for the present moment, drawing on the past and leaving a legacy for the future. Laudato Si' may have problems here and there, and yet, like other authoritative documents, remain authoritative. But it's our job as Catholics first to listen, to read the encyclical, to pray through it, to interpret it faithfully. Even our beloved Humanae Vitae may have shortcomings, as many faithful to the Church's fundamental teaching on marriage, sex, and family think it could have done more with Scripture, or could have been written more clearly to avoid the charge of operating with a deficient understanding nature as brute biology, or could have expressed stronger ties to the Church's longstanding tradition.
But that's thinking with the Church. Above all, it's thinking. And thinking seems in short supply regarding Laudato Si', both on the part of those inclined to be skeptical, and those who think it will further their agendas. (As Matthew Schmitz, Deputy Editor of First Things, tweeted, "First time ever that the media will be doing everything it can to promote reading of and intellectual submission to a papal encyclical." One hopes they read and submit to § 120 on abortion.) Most disappointing have been preemptive rejections of the encyclical based on a commitment to neoliberal economics. Perhaps after what big business did in Indiana and Arkansas, Catholic and other Christian conservatives should be more suspicious of market capitalism, for its underlying philosophy is the fulfillment of our warped desires, not the reordering of our desires to God.
But many faithful Catholics have been dreading Laudato Si' for a different reason: its reported (and now actual) acceptance of anthropogenic climate change, the case for which they find weak. Will this prove to be a "Galileo moment," as warming is hard to find in recent decades? More urgently, they're concerned with the nefarious use made of climate change by governments seeking to empower themselves to exploit the issue for the purposes of population control through coercive measures. This is precisely that which Blessed Pope Paul VI warned about in Humanae Vitae § 17b ("Who will prevent public authorities from favoring those contraceptive methods which they consider more effective? Should they regard this as necessary, they may even impose their use on everyone").
Especially as the encyclical rejects population control as a means to poverty reduction and ecological health and claims that "demographic growth is fully compatible with an integral and shared development" (cf. Laudato Si'§50). It doesn't help that Prof. Hans Joachim Schnellnhuber of the Potsdam Institute for Climate Impact has been appointed to the Pontifical Academy of Sciences and was chosen to speak at the encyclical's release, as in 2009 in remarks reported by the New York Times Schnellnhuber claimed the "carrying capacity of the planet" was "below 1 billion people"—6 billion fewer than the current population—and that global warming would bring us there. (Contrary to some frenzied reports, Schnellnhuber did not advocate radical population control in the 2009 Copenhagen talk, and it's not clear his remarks implied it, either.)
Nor does it help that the Vatican has associated itself with Jeffrey Sachs, a true population bomber who would reduce world population through coercive measures. (A further insult to faithful intelligence was the intemperate response of Monsignor Marcelo Sanchez Sorondo, Chancellor of the Pontifical Academy of Sciences, when asked about the propriety of Sachs' presence at a Vatican-sponsored conference.) And many who claim climate change is a crisis beclown themselves in hypocrisy, and so skeptics can say they'll believe it's a crisis when those who say it's a crisis start acting like it's a crisis, instead of maintaining monstrous mansions and globetrotting in Gulfstreams while engaging in supercilious sanctimony about the impending environmental apocalypse.
It's a good thing, then, that the encyclical isn't really about climate change, although that grabs the popular attention and the media reports it as if it were. The promise of the encyclical is so much richer. It needs to be read deeply, ruminated upon, and digested—something few if any of us have yet had time to do. Given its depth and breadth (and, yes, excessive length), it will take time. For now, however, there are excellent overviews of the actual encyclical including William L. Patenaude's piece for CWR and Austen Ivereigh's inviting summary.
Patenaude states:
The focus of Laudato Si' is the human person. The central thesis is that the fallen nature of the human heart and the resulting brokenness of human relations is the cause of the crises in our lives, families, nations, and now the life-sustaining ecosystems that form our common home.
The Holy Father laments throughout the encyclical how mentalities that seek instant gratification do not take into account "effects on human dignity and the natural environment" (56). That said, the problems of our age are not the result of this or that political or economic system. Rather they are rooted in how we may corrupt those systems within a wider "culture of consumerism, which prioritizes short-term gain and private interest." (184)
The central solution to all this is not reworked political or economic ideologies. Ultimately, the pope tells us, the answer is Jesus Christ and our relationships with Him, our neighbors, and the created order, which "is of the order of love." (77)
And Ivereigh writes:
What does is link that devastation and deterioriation to a model of economic growth underpinned by compulsive consumerism, which both creates and is the fruit of a technocratic mentality that seeks to manipulate the world and its resources. At the heart of that mentality is a false idea of dominion. What it produces is vast waste, exploitation, and a throwaway attitude towards the planet and human life itself. It begins with addiction to consumerism, and ends in embryo experiments and abortion. It rejects life as gift, and even the gender of our bodies. […]
Laudato Si' is a moving lament for a lost connectedness, and a passionate plea for the restoration of relationships: with God, with each other, and with the earth. It hears the cry of the earth and the cry of the poor as a joint summons to conversion, and in its core idea of "integral ecology" it charts a pathway back to healing and renewal. Along the way, it both hails and critiques the ecological movement, seeking to connect it with the transcendent.
Laudato Si' promises to present a capacious vision of humanity's place and role in creation in a moment when we are estranged from nature. That estrangement is the project of modernity. It's an exercise in the will to power to bend nature to our desires—and the best postmodernity can seem to do is offer limp diagnoses, assume an ironic posture, and embrace its fate while self-destructing in a blessed rage for ideological purity as it devours its revolutionary young. Curvatus in se, it can never finally break free.
But the Church can. As Chesterton remarked, Catholicism saves us from the degrading slavery of being a child of our age. And our age is technopoly, our domination by technology and the technocrats that wield it. Laudato Si' promises to offer a profound Christian critique of technopoly and "progress" (cf. § 20) to the point where First Things' editor Rusty Reno reads it deeply and finds it anti-modern. Laudato Si' shows us the way back to the Edenic harmony of the first creation while we await the eschatological culmination of the new creation. 
And so I'm welcoming Laudato Si'. I'm welcoming it because the Pope recognizes the deep crisis of our age isn't meteorological but theological, anthropological, spiritual. Ultimately, I'm welcoming Laudato Si' because I'm a Catholic: because I want to grow, to learn, to be challenged, by this Pope, Vicar of Christ, guardian of the Tradition, Supreme Pontiff of that Universal Church we want to be right where we may be wrong.    
Who knows. We may yet wind up Francis men. "Laudato SI', mi' Signore."
---
If you value the news and views Catholic World Report provides, please consider donating to support our efforts. Your contribution will help us continue to make CWR available to all readers worldwide for free, without a subscription. Thank you for your generosity!
Click here for more information on donating to CWR. Click here to sign up for our newsletter.
---