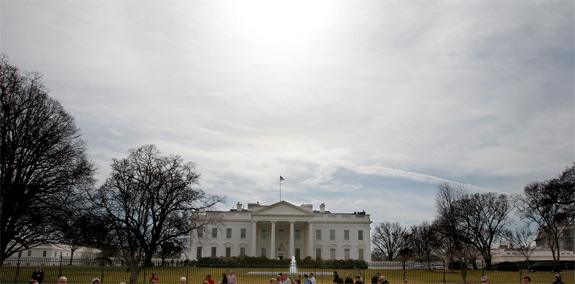 Washington D.C. – Women will be voicing their dissent against the HHS Contraception and Abortion Mandate at the White House on Thursday.
Women Speak For Themselves (WSFT), a religious freedom group representing over 40,000 women, will demonstrating at Lafayette Square in Washington DC, on August 1, 2013, from 11:30-12:30 pm. The hour long demonstration will be led by Helen Alvaré, George Mason Law Professor and WSFT founder.
"We've been happily overwhelmed–though not all too surprised–with the positive response from our women," said Meg McDonnell, director of communications for WSFT. "We know of a few groups bringing buses from out of state and many of the women who can't come are reaching out to their local papers to highlight their local work on religious freedom and the HHS Mandate. True to our name, WSFT's success is due to the hard work of women in our constituency and the success of this demonstration will be due to their energy and commitment to the cause yet again." McDonnell told CWR.
The Mandate, requiring religious individuals and institutions to insure without any co-pay contraception and some drugs, which can act as early abortifacients, was scheduled to go into effect August 1, but has since been pushed back January 1, 2014.
WSFT is a grassroots coalition of more than 40,000 women from many religions, political backgrounds, and states, who stand for religious freedom and against the simplistic notion that women's freedom is grounded in contraception and abortion.
---
If you value the news and views Catholic World Report provides, please consider donating to support our efforts. Your contribution will help us continue to make CWR available to all readers worldwide for free, without a subscription. Thank you for your generosity!
Click here for more information on donating to CWR. Click here to sign up for our newsletter.
---