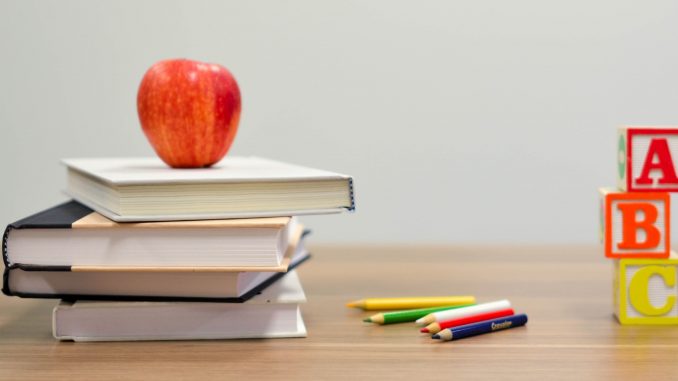 Alliance Defending Freedom (ADF) filed a new religious liberty lawsuit this week on behalf of a Catholic classical school, the Lyceum, against the city of South Euclid, Ohio, which recently passed an expanded nondiscrimination ordinance. A Christian nonprofit legal ministry, ADF has handled dozens of religious freedom cases, including Ingersoll v. Arlene Flowers and the recently settled Masterpiece Cakeshop v. Elenis.
On April 9, 2018, the City Council of South Euclid unanimously added gender identity, gender expression, and sexual orientation as protected classes to its laws prohibiting discrimination in employment, housing, and public accommodations, despite objections raised by many in the community at multiple city council meetings.
"Laws forbidding 'discrimination' on the basis of sexual orientation and gender identity threaten religious freedom because they frequently prevent people of faith from living out their religious convictions or force them to take actions contrary to those convictions," ADF attorney Gregory Baylor told Catholic World Report.
The main objection to the proposed city ordinance was that there was only a very narrow religious exemption, which does not cover entities such as the Lyceum. It narrowly defines a "religious organization" as a group "that gathers in common membership for regular worship and religious observances,"[1] and permits "a religious institution or denomination…to employ an individual of a particular religion" only if the position involves performing "work connected with the performance of religious activities by the institution."
Dr. Peter Gilbert, who has taught at the grades 6-12 college prep school for seven years and is a South Euclid resident, explained in an email interview with Catholic World Report why the religious exemption would not apply to the Lyceum:
It allows of a religious exemption in the case of someone teaching "religious subjects," but does not allow of any exemption in the case of someone teaching supposedly non-religious subjects like math, science, or history. During the city council's deliberations, we pointed out repeatedly that such categorizations do not apply well at a school like the Lyceum, where the faculty are often expected to teach over wide areas of the curriculum: in my own case, I have taught biology, algebra, and pre-calculus, as well as Old and New Testament, history, and literature. Am I a religious teacher, or a non-religious teacher?
Furthermore, at the Lyceum all the classes touch on the faith. The school's website reads: "There is no academic subject that is able to be taught divorced from the teachings of the faith or split off from the mind of the Church. The school holds fast to the principle that all the sciences, philosophical disciplines, and arts are ultimately handmaidens to theology."
"We in fact received verbal assurances from the city council that, for reasons like this, the Lyceum would be exempted from the city's ordinance: the city code, we were told, would not apply to us. But, in the final version of the ordinance, mention of any exemption for religious schools was removed," noted Gilbert, who attended a number of the council meetings leading up to the passage of the expanded ordinance.
"The school is taking the city to court," Dr. Gilbert concluded, "to defend its right actually to be a Catholic school, one that attempts to follow and communicate the teachings of the Catholic Church in its life as a community."
South Euclid is one of a group of Ohio cities that have recently passed nondiscrimination ordinances (NDOs), a trend that seems to indicate an increased use of this approach on the part of activists. Nearly half of the NDOs in Ohio cities that include sexual orientation and gender identity (SOGI) as protected classes in anti-discrimination prohibitions in employment, housing, and public accommodations (nine out of 20) were passed between 2006-2009. Then the pace slowed considerably, with just six cities passing such legislation in seven years (2010-2016). Beginning in 2017, there was a sudden resurgence: five additional cities in just 15 months. Now 20 percent of Ohio cities as well as Cuyahoga county have such legislation, while activists in at least two more Ohio cities (Medina and Amberly Village) are working to pass similar NDOs.
When asked by Catholic World Report if this was a change in tactics for groups like Equality Ohio, the advocacy group behind the South Euclid and other Ohio NDOs, Baylor replied, "I do not consider myself an expert in the tactics of groups like Equality Ohio.… With that caveat, I do believe that the uptick in activity at the local level is in part attributable to the inability of groups like Equality Ohio to achieve state-wide legislation.… Also, it is easier to adopt a SOGI [nondiscrimination ordinance] in a very liberal city or county than it is to adopt one at the state level, especially in states that are politically moderate or conservative."
Ohio is among the 26 states that do not currently have a state law identifying sexual orientation and gender identity/expression as protected classes—although some Ohio legislators are trying to change that with the Ohio Fairness Act. Moreover, 11 of those 26 states, including Ohio, are "in a federal circuit with a ruling that explicitly interprets existing federal prohibition on sex discrimination…to include discrimination based on sexual orientation and/or gender identity." [2]
Nationwide, as of November 22, 2016, "225 cities, counties, and municipalities have employment nondiscrimination policies protecting LGBTQ people,"[3] according to the Equality Federation, a nonprofit which describes itself as "the movement builder and strategic partner to state-based organizations advocating for LGBTQ people."
The Equality Federation sees NDOs as "critical in the fight to secure statewide LGBT nondiscrimination laws."
Through a sort of bottom-up policy diffusion, local ordinances can influence state-level laws by setting precedent and educating the public about the need for such protections. They also make the case for a statewide law in that they create a patchwork of protections that can be hard to defend. LGBT advocates can argue that it shouldn't matter where in a state a person lives — everyone deserves the same protections. [4]
The larger political climate plays a role as well. A 2016 paper published on the website of the Center for American Progress, a progressive policy institute, points out: "Over the past eight years, the Obama administration has taken steps to protect LGBTQ people from discrimination in programs that receive federal funding and in federal employment. Though powerful, these administrative changes can be revoked… Thus, the need for explicit and statutory protections at the state and local level, as well as through federal legislation."[5]
For those seeking to pass an NDO with SOGI protections, one advantage of the city council approach is that it bypasses voters, who often are not aware that their city council is even considering it.
"I have close relatives who are gay, and of course I want them to be able to have good jobs and homes," a Lyceum parent who wishes to remain anonymous told Catholic World Report. "We don't object to this law because we want to hurt anyone; it's about making sure the law doesn't hurt us by criminalizing our beliefs. We send our children to the Lyceum to give them an excellent formation in the Catholic faith. For that formation to be credible, those who work there must be examples of the faith, living it out; we would also object to hiring a cohabitating heterosexual or anyone whose lifestyle was at serious odds with the teachings of the Church."
Dr. Gilbert told Catholic World Report that he opposes the ordinance because "it mandates policies that potentially conflict with the religious mission of a school like the Lyceum, and amount to a sort of intrusion of the state into the church's proper sphere, a kind of surreptitious attempt to exercise state control over the church's moral teaching."
Father Dave Ireland, pastor of Sacred Heart of Jesus parish in South Euclid, who came to a number of the council meeting debates, said something similar at the April 9 meeting, at which the council passed the ordinance: "While you are taking action not to discriminate against one community, you are discriminating against my community."
Alliance Defending Freedom has been protecting religious liberty since 1994 and understands what is at stake. "Religious freedom is more than allowing diverse religions to coexist and the opportunity to attend church," the group states on its website. "It's the ability to act on the convictions of your faith. But today, people of faith are being censored and facing demands to violate their conscience. You should never be forced by the government to act in a way that is morally wrong."
Endnotes:
[1] Codified Ordinances of South Euclid, American Legal Publishing website, sec. 552.01. See also sec. 552.06, e and f.
[2] Movement Advancement Project's non-discrimination map.
[3] "2016 State of the States Part 4: Accomplishing Priorities & Creating Strategic Partnerships," Mel King, Equality Federation, Jan 3, 2017.
[4] "National Roundup: Nondiscrimination Ordinances," by Andy Garcia, Equality Federation, May 21, 2015.
[5] "Nondiscrimination Protections for LGBTQ Communities: Securing Comprehensive and Inclusive Protections at All Levels of Government," by Ashe McGovern, Sarah McBride, and Sharita Gruberg, Dec.8, 2016.
---
If you value the news and views Catholic World Report provides, please consider donating to support our efforts. Your contribution will help us continue to make CWR available to all readers worldwide for free, without a subscription. Thank you for your generosity!
Click here for more information on donating to CWR. Click here to sign up for our newsletter.
---